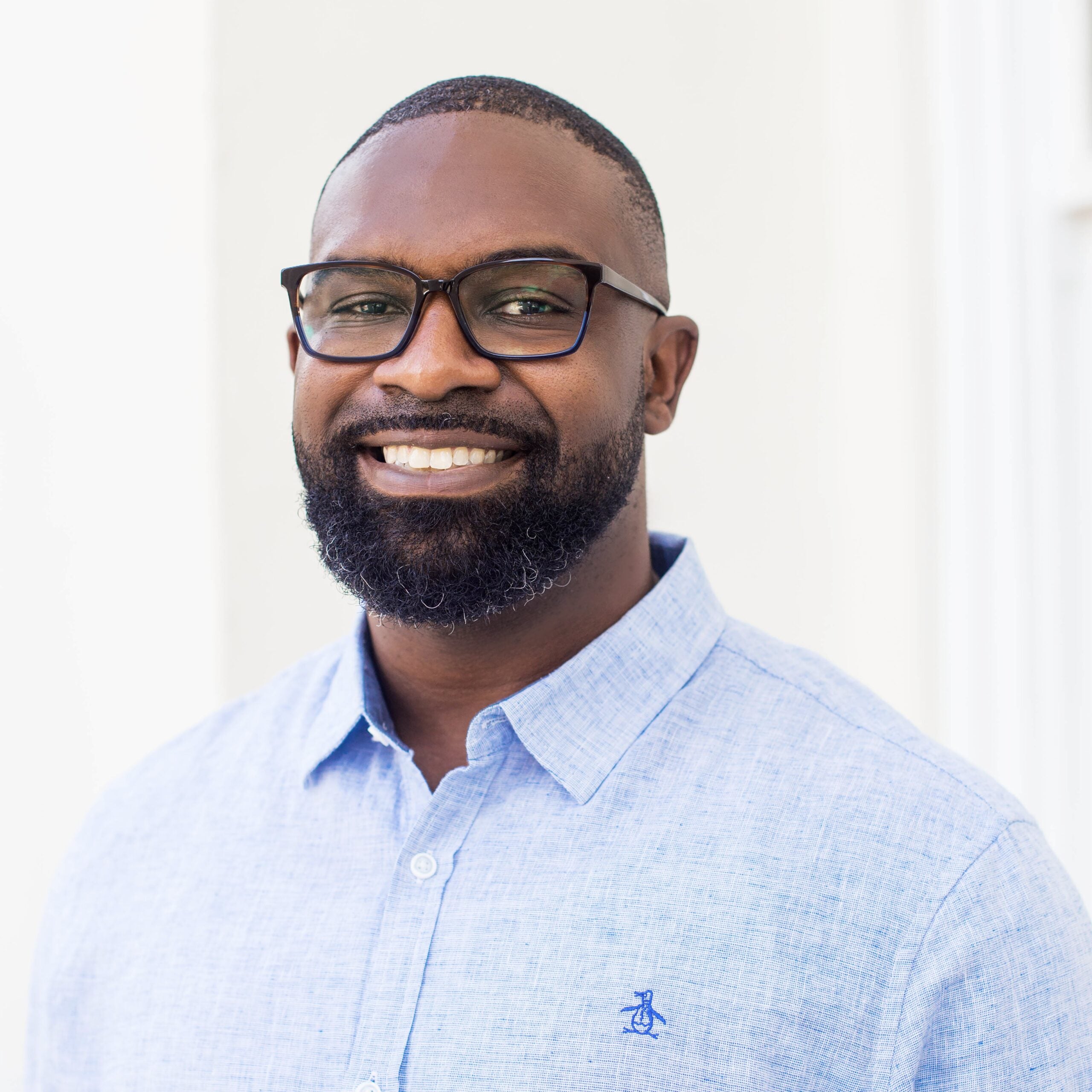 Tyson Jackson is a recent Alum of our Executive Program in Digital Media for Social Impact. Learn more about his experience in the Executive program. Also, sign up for our Digital Media Alumni Panel on September 27th.
Tyson Jackson discusses takeaways, highlights from the program, and advice for future applicants.
"I completed the Digital Media for Social Impact program in the Spring of 2022. As a social justice organizer, digital publisher, and digital strategist, I found the thoughtful planning of each course to complement the many nuances observed in intersecting digital realities with social causes and subsequent outcomes. The instruction from all professors was both refreshing and challenging. This experience has introduced me to digital creation ideation processes that are inclusive and provocative yet grounded and practical.
As an alumnus, I have new confidence, posture, and determination when sitting at the table with grassroots and digital organizer colleagues to strategize the most effective approaches to meet people in need where they are, physically and digitally. I feel the DMSI program has equipped me with the right tools and knowledge base that facilitates dialog and working agreements between the field and digital disciplines.
Tyson was asked what benefits he has gained since completing the program.
"Great question! Honestly, I don't know if I have enough room to measure real growth and change just yet! However, when working with digital creators and digital media managers, I feel more balanced when articulating social responsibility and impact and conveying project goals and objectives.
I enjoyed the in-person orientation. It's one thing to read the thoughts and analysis of cohort members on canvas, but to be in the room and feel their energies and see their thoughts manifest and their reactions to the material and each other was a uniquely satisfying experience considering the time spent indoors in isolation during the ongoing COVID pandemic.
If you're seeking a program that will push beyond the boundaries of convention and protocol that both digital and social impact work often entails, providing tools and insight and adding depth and substance to your works in progress, this is the right program for you. "
Applications for CSIS Executive Programs are Open! Apply by the early deadlines for a tuition discount. See below and program pages and viewbooks for details.  
ACS: Arts & Culture Strategy | Dec 2022 Cohort
Info Session | 1:1 Call | Apply by Sept 18 / Oct 16, 2022