The Center for Social Impact Strategy (CSIS) is excited to welcome our Digital Media for Social Impact (DMSI) program Teaching Fellows, River Ingham and Michael Ticzon. DMSI is a joint program created by CSIS and The Annenberg School for Communications. 
 After graduating from the inaugural cohort in summer 2022, River and Michael were invited to extend their social impact leadership through supporting 30 DMSI students this year on their continued learning journey. 
We asked River and Michael to share insight into their experiences as students, CSIS alumni and now, DMSI Program Teaching Fellows to shed some light on how this education opportunity is evolving. 
As a student, did you feel the program was accessible? How were you able to build community and a peer network through virtual learning? 
River: Having the option for virtual learning was helpful in offering flexibility amid ongoing work commitments. As a full-time consultant, my availability was often completely different from week-to-week based on client needs. Knowing that the module recordings and discussions were available on demand helped me practice healthy time management and pace myself, based on my capacity level. The few times I required help in navigating the technology, the Teaching Team was there to support with troubleshooting.  
Michael: The DMSI program was appealing for me not only because its affiliation with an ivy-institution but also because it is specifically offered by the Center for Social Impact Strategy, an organization focused on research, resources, and a better future for the global social impact community. The ability to connect with adult learners across the world for peer-to-peer sharing and community building was supported well by the CSIS team and the technology provided. Being able to learn together through the program and problem-solve in real time about various organizational issues was incredibly helpful. With its rigorous course load, there was still flexibility to learn at your own pace, submit assignments/discussions the best you can, and to absorb what you wanted from the program. The cost was manageable, even more so from the payment options made available.  
How did your experience in the program help you grow as a leader? How did you apply what you learned in your careers?  
Michael: In my professional environment, I was grateful that my manager is affiliated with the University of Pennsylvania's School of Social Policy & Practice so I was able to talk openly about the program. When I started DMSI, I was very new in my role so having this connection point with my manager along with challenging myself to learn my job and about digital media at the same time accelerated my ease in transitioning into a new work environment, centered on media and technology. I was able to share some tools and articles from DMSI with my broader team and contribute marketing ideas to workplace giving campaigns at the completion of the program (with continued work on similar campaigns this year!). In my volunteering roles, I've tried to model the values of CSIS and replicate the design thinking exercises the cohort learned at the in-person convening (How Might We, Luck Circles, Monday Morning). Professionally, I will continue to lean on what I've learned from DMSI and keep CSIS as a close resource. Just last month, I spoke with the Chief Operating Officer of a student housing corporation headquartered in Philly and spoke highly of the resources at CSIS. 
River: I'm a believer in the power of transformational leadership and one of the foundational concepts of that approach is having a growth mindset. Even with over 12 years of experience in social impact and digital strategies, I knew that no matter the level of previous expertise I or my cohort members had, we were graduating with a fresh perspective. This program challenged me to explore and implement new digital marketing concepts and frameworks. Using frameworks from the program in real-time with my clients was so valuable. Inclusive design and genuinfluencing learnings in particular generated a lot of great conversations and campaigns. I've also connected with so many CSIS alumni through LinkedIn and other channels, so it's great to see conversations and opportunities extend beyond our virtual space.  
Describe your experience as a Teaching Fellow, given you are also a proud CSIS Alumni. How is representation important to you in this role as you connect with students? 
River: Being a part of the inaugural cohort was special because we knew we were the first group of social impact leaders accessing the coursework. As a Teaching Fellow, I've enjoyed seeing another group of students expand their knowledge base and build a supportive peer network through their participation in the program. I've had a complex and nonlinear learning journey myself, so I think programs like DMSI are essential in showing that a variety of pathways are welcome and encouraged. I'm very proud to live CSIS's values and serve as a mentor and educator through being a Fellow. 
Michael: I have deep pride as an CSIS alum and member of the inaugural cohort of DMSI. It's been a transformative experience with CSIS, its Teaching Team, and the students and supporters that I am grateful for. So, when the opportunity to become a Teaching Fellow presented itself, I knew I wanted to try. It's important that in social impact work we build a community, we rise together, so I try to create space that allows for that. Additionally, there is a wealth of experiences to learn from each other and continuous journeys of learning and development, so I hope to encourage curiosity and finding value in different perspectives.   
What would you share with someone who is considering applying for this program? 
Michael: Do it! Don't take this program and CSIS community for granted. It is work but there is so much value in the resources and connections to add to your social impact work.  
River: Making the decision to invest in yourself through this commitment is not an easy one as we all have many priorities to balance. That said, the CSIS community is so welcoming of people showing up authentically, whatever that looks like. There's so much value in knowing that no matter what, there is someone to lift you up when you need an extra boost of encouragement. 
Thank you, Michael and River for sharing your thoughts with us!  Connect with River Ingham, MSC Founder, Owner and Principal Consultant WordSpark Digital Consulting on LinkedIn. And connect with Michael Ticzon, CRFE Senior Coordinator of Impact & Inclusion at Comcast NBCUniversal on LinkedIn.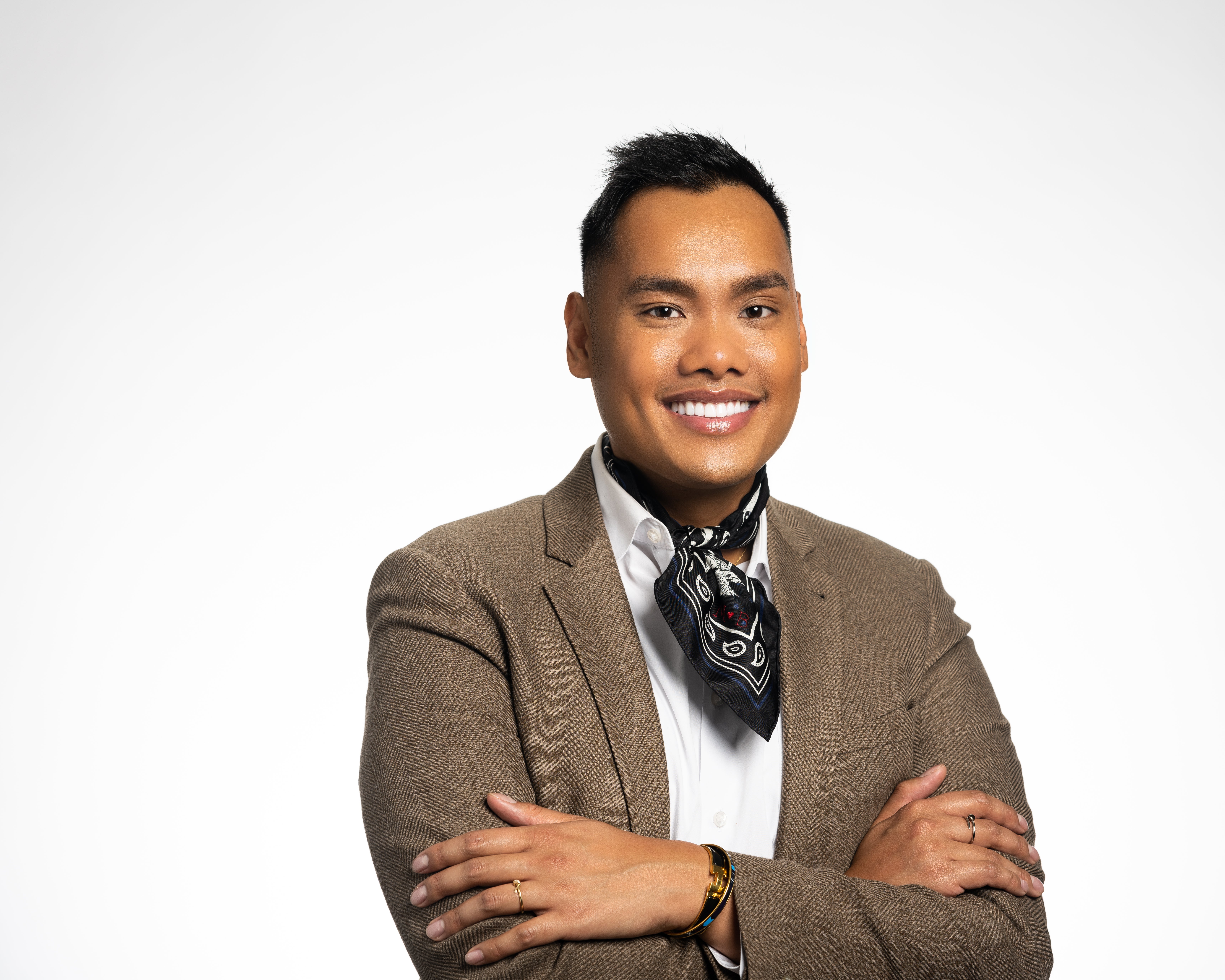 If you're a social impact leader looking for your next learning opportunity, watch this info session that reviews some of our most FAQ's related to the program experience. 
All DMSI graduates are also eligible to complete the Master of Science in Nonprofit Leadership (NPL) in an accelerated, on-campus, or online format. The NPL program is a ten-credit master's program, DMSI Alumni must complete seven credits to graduate. To learn more and register for information sessions, click this link